REAL DIAMOND
- a Tribute to Neil Diamond starring award-winning singer, songwriter & producer 
Curtis Di Domizio
Since Neil Diamond's retirement from performing, Real Diamond has become the most requested Neil Diamond Tribute Band in the country. Curtis has performed on stage with Neil Diamond's own band and has become very close with many of the members, including the late, great Ronnie Tutt.
Real Diamond has been wowing crowds since 2008, and their show gets better every year.
REAL DIAMOND is a professional 11-piece band dedicated to the faithful re-creation of the live Neil Diamond experience. We are obsessively passionate about providing you and your audience the finest Neil Diamond show short of having the man there himself.

Curtis Di Domizio fronts the band with a chillingly realistic Neil Diamond interpretation. Your audience will be amazed and dazzled as they dance and sing along to five decades of incredible, unforgettable songs. 

Our set list includes note-for-note renditions of all Neil Diamond's greatest hits including: Cherry Cherry, Holly Holy, Love On The Rocks, Kentucky Woman, Cracklin' Rosie, Sweet Caroline, America, Love on the Rocks, September Morn, Solitary Man, I'm a Believer, Song Sung Blue,  You Don't Bring me Flowers, If You Know What I Mean, Thank the Lord for the Nighttime, I Am..I Said, Hello Again, Brother Loves Traveling Salvation Show, Play Me, Desiree, Shilo, Red Red Wine, Forever in Blue Jeans, and many more.  
Thanks to Neil Diamond for the many years of wonderful songs!
************************************************************************
"

For

anyone looking to get their Neil Diamond fix, Real Diamond
shines like the real deal."- Joe Plasko/Times News




****************************************************
ABOUT US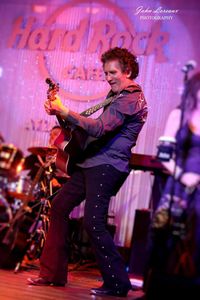 Curtis Di Domizio - Lead Vocals 
Curtis has been entertaining crowds since elementary school singing Elvis, Neil Diamond, Elton John and others. From 80's rock bands to present day, he has been doing what he loves best, singing and entertaining. His stage presence will make you feel as though you are part of the show. He knew he wanted to be an entertainer at an early age and has continued to pursue his dream. Curtis plays rhythm guitar, drums, piano and is also a singer, songwriter & producer that has multiple awards. He has appeared in commercials, T.V. shows and voice over work. Curtis is the lead singer and founder of REAL DIAMOND, a tribute to the incomparable Neil Diamond.  "KEEPIN' IT NEIL"! 
---
 

  Pamela Carbonara - Keyboards/Vocals/Manager
Pam's musical career started later in life, playing background music in restaurants, cocktail hours, weddings, parties, etc.   Pam found her first band in a little bar in Lambertville, NJ.  She told them they were good, but could use a keyboard player, they said "ok, let's do it!" They had a good run and a lot of fun, friends for life!!!  She then found (on Craig's list) a bass player, a drummer. looking for a keyboard player for their band, which led Pam to Curtis who was starting up a Neil Diamond tribute band named "Forever In Blue Jeans" which blossomed into, "Real Diamond" the premier and most awesome Neil Diamond Tribute band ever.....what a fun and incredible experience this has been for Pam!
 
---
Debbie Fossile - Singer/Percussion



Debbie has been performing and singing professionally in the Philadelphia area in a variety of bands for many years. Debbie has studied voice and is classically trained. Her music repetoire includes all genres of music from classical, country, rock, and pop. Debbie was Miss Bucks County and a former runner-up in the Miss Pa. pageant which enabled her to appear as an opening act for professional comedians such as David Brenner and Pat Cooper. Debbie's recent endevour includes making a music video for her original song which was recently produced in Nashville.


 
---
Sharon Stirling - Singer/Percussion



Sharon is a versatile singer who hails from Northeast Phila. She started singing in her teens, after graduating from the Phila School for Creative Performing Arts when she joined the "John Alexander Band".  Playing at Old Philly Clubs like Dobbs, Khyber Pass and live broadcasts from the Empire Rock Room, the all originals band opened for local groups Ezra Mohawk, Pretty Poison, Tommy Conwell and national acts like Foghat and Johnny Winter. Ironically, the keyboard player from JAB would introduce her to "Real Diamond" front man Curtis DiDomizio years later. Sharon entered Temple University's Jazz Vocal Program and received her bachelors in music. One of her greatest accomplishment's to date (Next to having Grace) was headlining Zanzibar Blue in Philly and Delaware, where she was compared to jazz contemporary Stacy Kent.  She then secured a position in one of Philadelphia's premier Wedding Bands for the past 20 years, The Robin Dubin Orchestra.  Stirling then became the newest addition to "The Real Diamond Band" as one of "The Diamondette's". Sharon exclaims, "I feel so fortunate to be working with this band!" She looks forward to a long rocking career with them. "I went to the audition and thought, "Man, this guy sounds like the real deal".


 
---
Matt Hetzler - Saxophone
Matthew Hetzler started playing saxophone at age 10 and has never really stopped. But he is also a father, ice hockey coach, and armchair philosopher/raconteur. Earning a Degree from the University of Delaware in Saxophone, Clarinet, and Jazz Studies under the instruction of Peter Hill, Matt parlayed his knowledge into his own private music studio, teaching woodwinds from 2002-2014.Since 2000, Matt has played in pit orchestras for many local theater productions, playing soprano, alto, tenor, and baritone saxes, flute, clarinet, and bass clarinet. Since 2003, as a founding member, Matt has played baritone sax with Cure For Pain (A Tribute to the Music of Morphine). playing small clubs in Wilmington, Delaware. Matt has even been a lead singer/rhythm guitarist in some fun side projects! In addition to some studio session work, Matt has played with acts such as Billy Haley Jr. and the Comets, The Four Tops, The Tim Laushey Orchestra, and has traveled with Everett Longstreth and his Benny Goodman Tribute- all amazing experiences! Matt found his calling playing tenor sax in Real Diamond starting in December of 2010. What a great time it has been playing with great musicians and even greater people!
Michael Cattell - Bass Guitar


Philadelphia, PA based Bassist, Michael Cattell, has been performing and recording music in the mid-Atlantic region for 3 decades.  Like most rockers in the area, he started out performing in bars, mastering the classic rock and prog genres.  Mike has spent more recent years working in the casino entertainment field. One of his true passions is writing and recording. His proficiency on electric bass, work ethic, dependability and great ears, have earned him a reputation as one of the Philadelphia area's most versatile and in-demand musicians. Mike spends much of his time performing and recording with some of the Delaware Valley's best up and coming and veteran acts. Mike joined Real Diamond in late 2015.  A high-energy live performance, musical experience and professionalism are Mike's trademark offerings, which has helped bring the whole group to an even higher level.  Mike has also been arranging and producing work with his long-time original band for over 2 decades. Mike currently resides in South Jersey, just outside of Philly.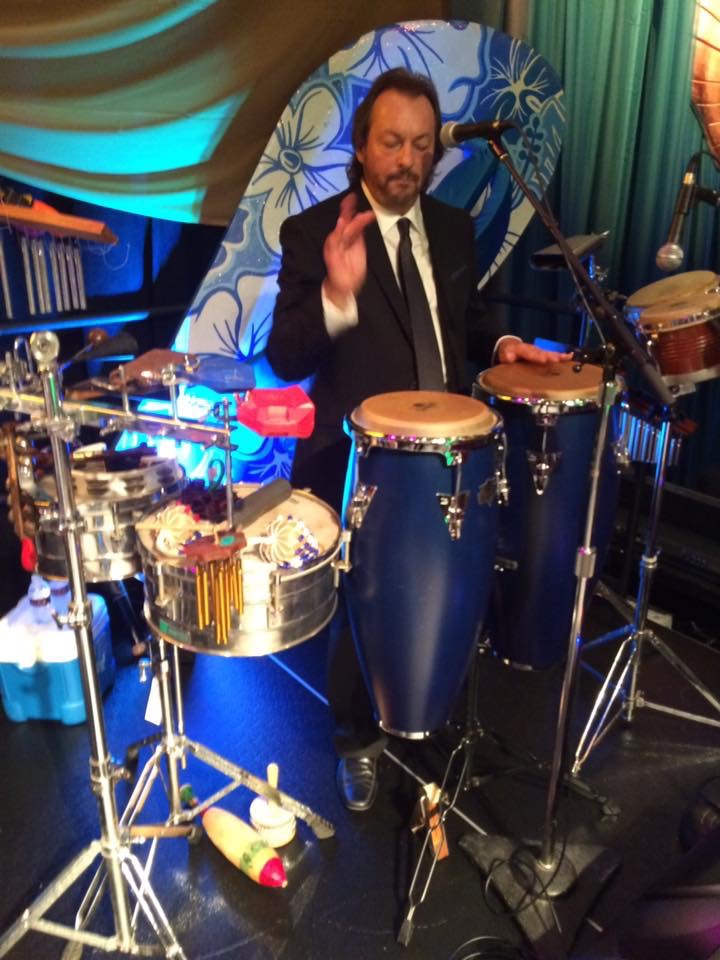 Jim White - Percussions/Drums
 
Jim is a 40 year veteran in the New Jersey and Philadelphia music scene starting my career in 1977 had the privilege of opening up for bill Haley's comets the coasters Tommy cook and the original platters and the coasters  in 1979 was with the great disco band rhythm fever in 1982 I went on the road with the  show band Applause our shows included a tribute to Manhattan Transfer during the eighties and nineties had the privilege of working at the resorts in the Poconos at Jim Thorpe Mount Airy Lodge Split Rock Lodge and Hershey resort also Harrahs casino the Tropicana Caesars and the gold nugget of Atlantic City and currently working in the New Jersey Philadelphia nightclub Casino and private sector my musical influences are Earth Wind and Fire Santana average white band Tower of Power Tito Puente Grover Washington and blood sweat and tears it is truly my pleasure and honor entertaining my many friends and looking forward  to doing so with the great players of the real diamond band
 
---